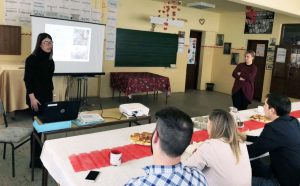 On Thursday, 20 Dec 2018, Nevena Aleksić and Helena Milošević Momčilov, teachers from Ivan Milutinović Elementary School, Višnjica, visited our school.
This school is one of the first ones founded in Belgrade area and the main reason for their visit is to share experiences connected to writing project proposals within Erasmus + Programme. A group of teachers from this school participated in creating and implementing a unique project called Wiser Together. The basis of this project is finding a model to introduce project-based learning into everyday teaching process and pointing to the possibilities of merging different contents from various areas of study. This project is supported by the Tempus Foundation and co-funded by Erasmus + Programme.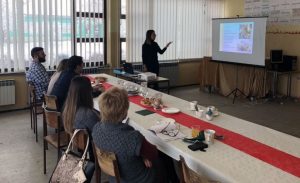 Our dear guests shared their experiences very honestly and throroughly, starting from the preparatory phase in drafting the project and ending in its implementation into the teaching process. We are extremely grateful for their support and hope to continue our collaboration.
For further information about the school and the project, visit Link.
Translation: Miroslav Rauš