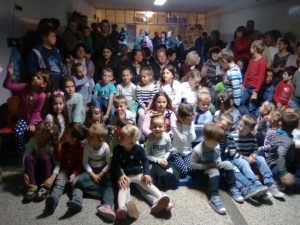 The first through fourth grade students and toddlers from the kindergarten of the Gornji Tavankut School District held an event for their grandparents on October 29th. After the event, games were held where grandparents competed with their grandchildren. All participants received "sweet" prizes thanks to the sponsors. Program holders were: Tatjana Nimčević, Zorica Tanović, Ana Kopunović Legetin, Strahinja Kostić and Jelica Dulić.
See the picture gallery and Watch the video
Translation: H.R.A.M.