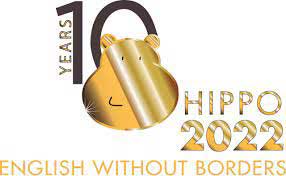 For the fifth consecutive year, our students have participated in the HIPPO English Language Olympiad, an international English language competition. Preliminary round was held at our school on Friday, 11 Mar. Our school was represented by 14 students, divided into three categories based on their age- Dušan Urukalo, Andrej Davčik, Teodora Vujković, Hana Lebović, Marijana Skenderović, Nemanja Vojnić Hajduk and Ivan Horvat (Hippo 1), Miljana Antal and Nemanja Moravčić (Hippo 2), Ivana Moravčić, Jonatan Sijanta, Ana Davčik, Andreas Damjanoski and Anđela Stantić (Hippo 3). After the preliminary round tests have been marked, the top 10% of participating students from our country will be invited to the semi-final round.
Thanks to our teachers Svetlana Pribičević, Ibolja Vukobratović and the school psychologist Dragana Miranović for their help in organising the first round of the competition.
We wish our students good luck! You look at the picture gallery.
Text: Miroslav Rauš