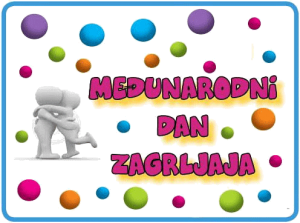 "A hug is a wonderful gift - one size fits all." There is a lot to be said for hugs, and this day is dedicated to them - hugs.
Representatives of the Student Parliament of our school: Ante Vuković, Jovana Antal, Anđela Suturović, Nikoleta Čupak, Dunja Pašić, Katarina Šegina, Melisa Gadžur, Katarina Vujić, Valentina Stanišić, Vanja Dubajić, Mihajla Štrban and Željana Tumbas Loketić, accompanied by teachers: Slađana Knežević and Danijela Radnić in the center of Subotica shared hugs to passers-by.
The students stopped the passers-by, told them about this event and asked if they could hug them. Our fellow citizens welcomed the action of the students and hugged them back.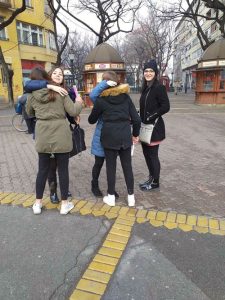 We also had the opportunity to find out all kinds of hugs: bear hug, then letter A hug, "I want you in some way" hug, pat on the back, single-breasted, strappy, cheeky, homey, hug "Guess who", Front, "Eye of the Heart", side, "Top of the Head" and many other types of hugs.
Everything about the hug is important - whether it lasts long or short. The sense of security, trust, happiness and understanding increases. It releases oxytocin (the hormone of love and happiness) and regulates cortisol (the hormone of stress).
International Embrace Day is January 21st; Don't just hug someone that day, hug every day. See photos
Watch a video of our school principal appearing on TV Subotica, in the show "Jutrenje", on the occasion of International hug day.
Translation: H.R.A.M.