---
Pre završnog ispita direktor jedne škole se
obratio roditeljima pismom i sledećim račima: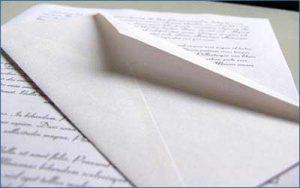 Dragi roditelji.
Ispit vaše dece će početi uskoro. Znam da ste veoma zabrinuti da li će vaše dete uraditi test dobro.
Ali, molim vas da upamtite da je među ovim učenicima koji rade test jedan umetnik, koji ne treba da razume matematiku. Tu je jedan preduzetnik koji ne mari za istoriju ili englesku književnost... Jedan muzičar, kome ocena iz hemije nije bitna... Tu je i sportista... kome je fizička kondicija važnija od fizike.
Ako vaše dete danas dobije vrhunske ocene - to je odlično! Ali - ako ne dobije, molim vas nemojte im oduzimati samopouzdanje i dostojanstvo. Kažite im da je u redu i da je to je samo jedan običan ispit! Oni su stvoreni za mnogo veće stvari u životu.
Kažite im da ih, bez obzira na rezultat, volite i da ih nećete osuđivati.
Molim vas uradite tako... i onda gledajte kako vaša deca osvajaju svet. Jedan ispit ili loša ocena neće oduzeti njihove snove i talenat. I molim vas, nemojte da mislite da su samo doktori i inženjeri... jedini srećni ljudi na ovom svetu.
Srdačan pozdrav.