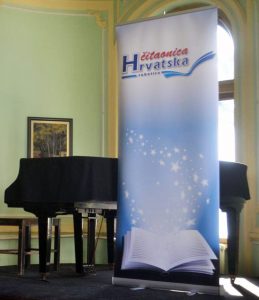 City Library in Subotica hosted the XVIII Provincial Poetry Recitation Competition in Croatian on Friday, November 9, 2019.
Our school, in the younger age category, was represented by Nikolina Jurić from class 3.a with the poem Home by Ratko Zvrk. In the middle category, our school was represented by 8th grade student Melissa Gadžur with the poem Crazy Birds by Dobriša Cesarić. The mentors of the students are teachers Antun Lučić and Morena Rendulić.
We commend their performances and look forward to the ones next year, and also congratulate Melisa on her winning trip to Osijek.
We couldn't help but notice our former students who filled us with pride by winning awards with their standout performances.
See the photos showing how much we enjoyed poetry and hanging out with old friends.
Translation: Miroslav Rauš