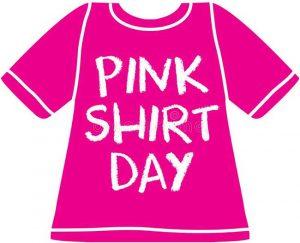 On February 25, our school marked the Day of Pink T-shirts, the day of the fight against peer violence.
All students and all classes, together with their teachers, participated in various activities in marking this day.
Senior students prepared a board with content on this topic, writing messages of friendship, support and non-violence.
The film "I love school in pink, I beg without violence!" in which actors are the students of the higher classes of our school, who recorded Dario Vojnić Hajduk (our former student). They were reminded of the forms of peer violence, how to recognize peer violence, how they should react to violence - not only as victims of violence, but also as observers. The film was forwarded to the competition organized by the Elementary School "Jovan Mikic" from Subotica. By the decision of the expert jury, the work was awarded as the best in the category of short film in the competition "I love school in pink, please without violence!". The students participated in an art and literary competition on the same topic.
Most of the employees, as well as the students, wore pink T-shirts, in support of the fight against peer violence, and concluded that love, togetherness and friendship are values that we must promote and nurture.
Translation: H.R.A.M.