On Wednesday, March 24th, the European Money Quiz (online) was held, via the YouTube channel and the Kahoot platform, starting at 12:00, and which was attended by over 300 participants from all over Europe.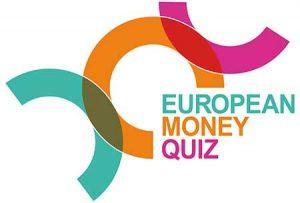 The goal of the project is to increase the financial literacy of children aged 13 to 15. The competitions are organized by national associations of banks across Europe, with the coordination of the European Banking Federation from Brussels. Organized by the Association of Serbian Banks and in cooperation with the Ministry of Education, Science and Technological Development, this project was implemented in Serbia as well.
This year, for the first time from our school, eighth grade students participated: Ognjen Berberović, Dunja Pašić, Matija Jakovčević and Dejan Mačković, who showed enviable knowledge and placed among the first 100 participants. The learning material as well as the way of the competition itself, which takes place through the Kahoot platform, was presented to them by the maths teacher Ivana Vuković.
Translation: H.R.A.M.