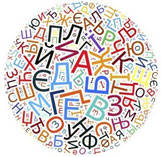 On Sunday, May 12, the republic competition from the Serbian language as immaternal was held at "Sonja Marinković" primary school in Novi Sad. Our school was represented by students: Melisa Gadžur, Ivan Vuković, Marijana Gadžur and Rahela Šteković. Class 8th grade student, Rahela Šteković, deservedly took the 1st place with 18.5 points.
Congratulations to Rahela, but also to our other students on the hard work and worthwhile work.
Translation: H.R.A.M.